EARLY MEDICAL INTERVETION CURE AMELIORATE OVID AMOR AMATOIRA ARS METAMORPHOSIS MYTHOLOGY TOMIS CONSTANSA ROMANIA
---
Act, before disease becomes persistent through long delays.
(Ovid, 43 B.C., 17 A.D)
Ovid or Publius Ovidus Naso (43 BC - 13 AD) was hated by early Chrisian zealots who did their best to destroy his works. The animosity was to a great degree motivated by Ovids "Ars Amatoria" and "Remedia Amoris" that earned Ovid the title of "Magister Amoris (Master of Love) and for his "Metamorphoses", a poetic account of mythological transformations and Mythology in general.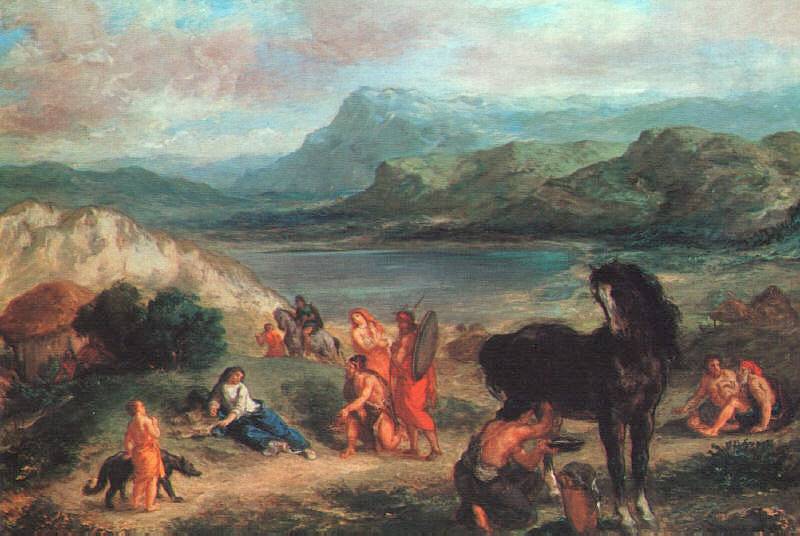 "Ovid Among the Scythians" by Eugene Delacroix (1798-1863)
In 8 AD, Ovid was exiled to Tomis (modern Constansa in Romania) by Caesar Augustus and died there 9 years later.
Nuances in : Aphorism | Axiom | Byword | Cliche | Dictum | Citation | Epigram | Epitome | Homily | Maxim | Metaphor | Motto | Precept | Proverb | Quotation | Saying | Slogan